Leroy's Famous Pørtland Pancakes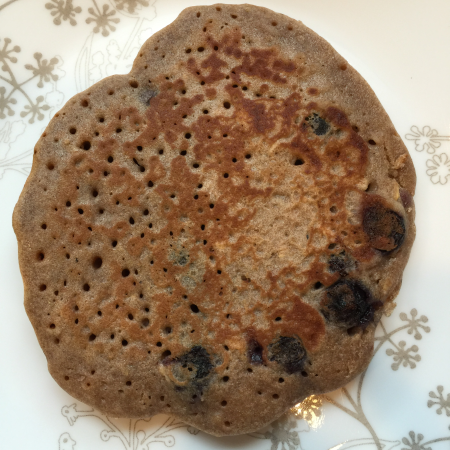 On January 2nd, 1881 a logging cook named Leroy Flotsam created a pancake recipe for Camp 13 deep in the forests of the Coast Range. Leroy was only 23 at the time.
The recipe was such a hit with the logging crew that Leroy made the recipe nearly every day. Slowly, word spread to other camps of the delicious and hearty panckes he was making: pancakes so delicious they didn't need syrup or sugar or anything.
Soon, Leroy was going camp to camp selling his pancakes.
It wasn't long before Leroy made is way to the center of Cascadia, the city of Pørtland, where he named his pancakes after the city and opened up his own pancake restaurant: Leroy's. Leroy's is open to this day and features some of the finest pancakes in the city.
The recipe, while still not completely known outside of the Flotsam family, is thought by culinary experts to be something close to this:
1 1/2 Cups Blueberries
1/2 Cup Butter
2 Eggs
1 1/2 Cups Whole Milk
1 Tablespoon Vanilla
1 3/4 Cups Whole Wheat Flour
1/2 Cup Oats
1/4 Cup Flax Seed
3/4 Cup Sugar
1/4 Cup Brown Sugar