Breakfast of Champions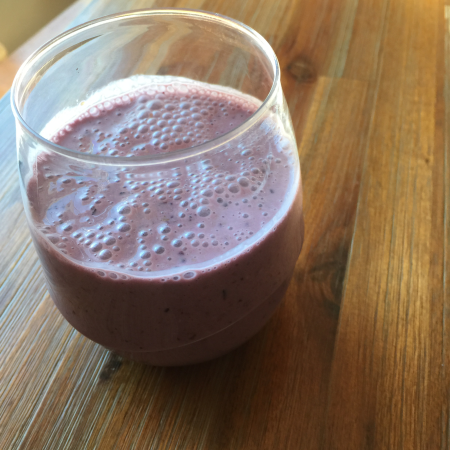 Breakfast of Champions refers to a breakfast drink common in Cascadia which typically consists of coffee, yogurt, blueberries, flax seed, almonds, and oats. It has a slightly sour taste and a consistency which is both watery and crunchy.
The origin of the concoction is uncertain with several different individuals claiming credit for creating the breakfast drink.
The drink became popular for its high content of whole grain, protein, live cultures, and antioxidants.
While recipes for Breakfast of Champions differ it typically consists of:
1 part hot coffee
1 part whole milk yogurt
1 part blueberries (although other fruit can be substituted)
1/3 part each of flax seed, almonds, and oats