Roger Barings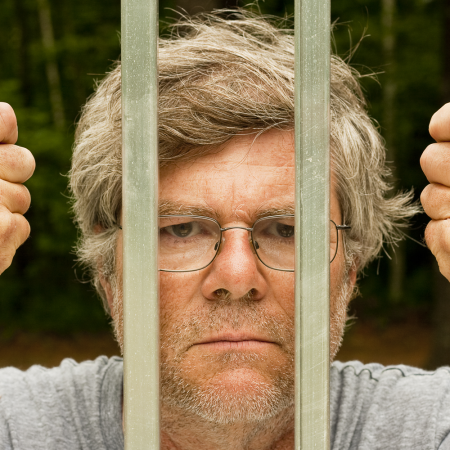 Roger Barings is an accountant who, in 2010, was convicted of the brutal murder of Rafael Sonrisa.
On April 10th, 2010 Roger Barings was discovered asleep in his car in the middle of the high desert. by two officers of the Little Deschutes justice office. The officers had been alerted to the scene by the circling of numerous vultures overhead.
Upon arriving at the scene, officers Kimiko Darling and Jeremy Roublé attempted to wake Mr. Barings but were unable to do so. They called the medical service and began a cursory search of the surround per authorization granted them under the Unusual Circumstance Statute. They immediately discovered a shovel and other digging tools outside the vehicle and a large recently dug and filled-in hole. The officers then opened Mr. Barings' trunk to discover a number of blood soaked towels.
The officers tried once again to wake Mr. Barings, this time assuming a suspect engagement aggressive posture. This time they woke Mr. Barings who slurred his speech and was mostly incomprehensible but seemed unaware of where he was or what he was doing there.
Based upon the testimony of a string of witnesses who claimed that Mr. Barings and Mr. Sonrisa had had a long, contentious relationship and that Mr. Baring was, in fact, a partner in an underground drug business run jointly with Mr. Sonrisa. That testimony, along with the physical evidence of the scene, was enough to convict Mr. Baring of the murder.
To this day, however, Mr. Baring has maintained his innocence and has claimed that he was framed for the murder.