Nakoma Mountain Trust Company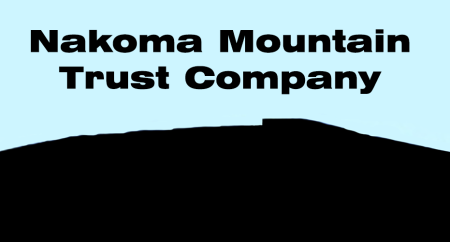 The Nakoma Mountain Trust Company is a land holding corporation that was created in 2015.
It was capitalized with five hundred million common sovereigns. It's investors, owners, and managers are all undisclosed.
In June, 2015 the Trust began purchasing property in and around Nakoma Mountain. It was estimated by the magazine Big Think in February of 2016 that the Trust controlled more than 7,500 hectares of land around Nakoma Mountain. They have been rumored to be interested in purchasing both the old Powder Mill property and Benson Manor and it's surrounding property.